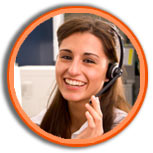 Who is Texas Defensive Driving?
TexasDefensiveDriving.com is committed to bringing you the best quality Defensive Driving, driver's ed, and defensive driver classes available on the world wide web. We currently service several states, including CA, FL, and TX to list a few. Browse our website to see what classes and other educational products we have to offer in your location.

Making better drivers is our passion!

TexasDefensiveDriving.com Defensive-Driving
At TexasDefensiveDriving.com, we have teamed up with an industry leading traffic education website to give you the best online driving courses and safety education courses possible. This course is provided by The Online Traffic School, Inc., a certified Defensive Driving provider and the country's top choice for fulfilling Defensive Driving and defensivedriving requirements on the web. If you have any questions whatsoever, feel free to contact our partners directly for friendly and thorough customer service.

The Online Traffic School, Inc.
Customer Support: 1-866-528-3927
Email: info@RushDefensiveDriving.com