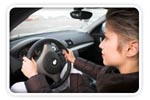 Parent Taught Drivers Education
Our TX Parent Taught Drivers Education course feature behind the wheel lesson plans that provide parents everything they need to successfully teach their teen how to drive.

Why a parent taught driving school is right for you: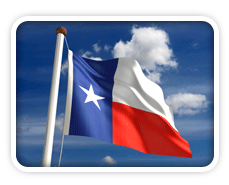 Go At Your Own Pace
Our parent taught programs can be completed at your own pace, making it convenient for both parents and students. Complete your course requirements as you need to, taking as much time as you need to cover all of the curriculum.

Insurance Discounts for Texas Drivers Ed Students
In addition to saving on the overall cost of our driver training programs, auto insurance companies that offer a discount for teens that complete a standard TX drivers education program will also offer the same insurance discount to teenagers who take our parent-taught courses.

Driver's Ed Discount
By taking your drivers ed through TexasDefensiveDriving.com, not only to you get a quality DPS approved course - you get a nice price too! When you register with Texas Defensive Driving you get a built in discount off the already affordable parent taught driver ed course price. Either way you look at it, you come out a winner!

Additional Driver's Ed Resources
Most driving schools stop their services after meeting the bare minimum requirements. Not TexasDefensiveDriving.com - we keep going and going. We've got online driver's ed games, Drunk Driving awareness programs, ambassador programs, monthly contests and prizes, and driver's ed videos! Get it all at Texas Traffic School.



A True Driver's Education Leader
Our Parent Taught courses are backed by the leader in the Parent Taught Drivers Education community- Drivers Ed Direct. When you sign up with Texas Traffic School, you get access to the best Parent Taught course, fully equipped with the Drivers Ed Direct promise - the best DPS approved Parent-Taught driver ed class available - now that's a driving school you can trust!